 Spring Clean-Up
May 15 @ 12:00 pm - 5:00 pm
Event Navigation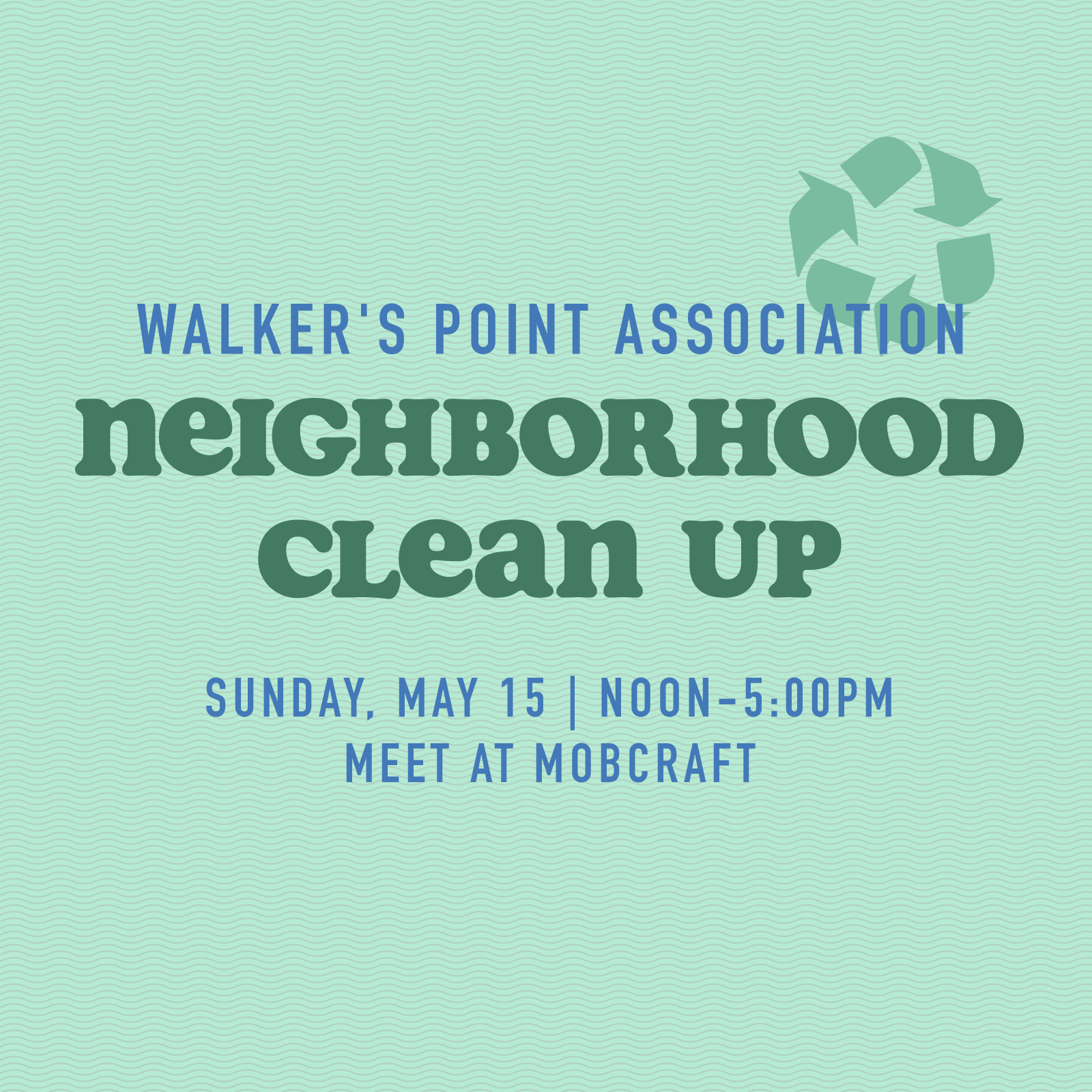 The snow is melted and the trash is exposed. Now is the time to get out and clean up the Walker's Point neighborhood!
Join us at MobCraft to get your supplies and then go around the neighborhood picking up garbage.
Drop off points at MobCraft and Arts@Large.
Door prizes for all participants and prizes for most unique item, heaviest collection and most collections.